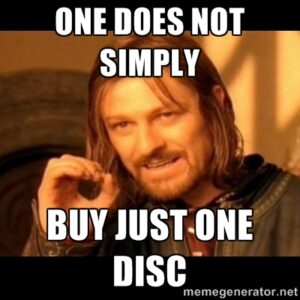 I got more new discs today!  I lost my Innova Champion TeeBird a couple of weeks ago to a terribly placed shot out at the disc golf course.  So, me being me, I had to replace it.  Like the man said, "One does not simply buy just one disc."  It is a mantra to live by.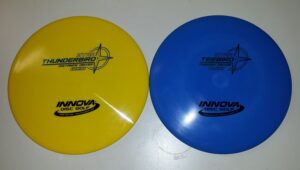 The new discs are an Innova Star TeeBird and Innova Star Thunderbird.  They are a bit heavier than the last discs I ordered, 164 gm and 168 gm respectively.  That's ok, though.  I got these more for forehand throws and shots needing more of a hyzer line.
And, again, me being me, I had to put add my 't-bird' to my new TeeBird.  I am working on a stencil dyeing tutorial, and it should be up by the end of the week.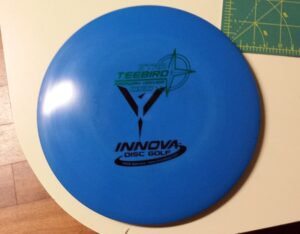 Kevin